History of Dix Park
 The history of the Dix Park site is layered, complex and important in shaping the future of this public space for generations to come. 
For thousands of years, Indigenous people crossed this land hunting, gathering, and potentially cultivating the site for sustenance. For 150 years this land was part of the Spring Hill Plantation, worked by enslaved African Americans. For the next 160 years it was the site of North Carolina's first mental health facility, Dorothea Dix Hospital – including the past decade as the headquarters for North Carolina DHHS.
This rich and complicated history prompted the City of Raleigh to have Dix Park become a member of the International Coalition of Sites of Conscience, a global network of historic sites, museums and initiatives that strive to turn memory into action in ways that let us draw on the past to paint a better future.
Cultural Interpretation Plan
Places like Dix Park matter for what they were in the past and what they are today.  The goal of this plan is to explore the complex history and many stories of the park site, and make recommendations for how visitors will learn about and experience this history in the future of the park. 
Learn more about the history of Dix Park and opportunities to share your stories and ideas at the link below.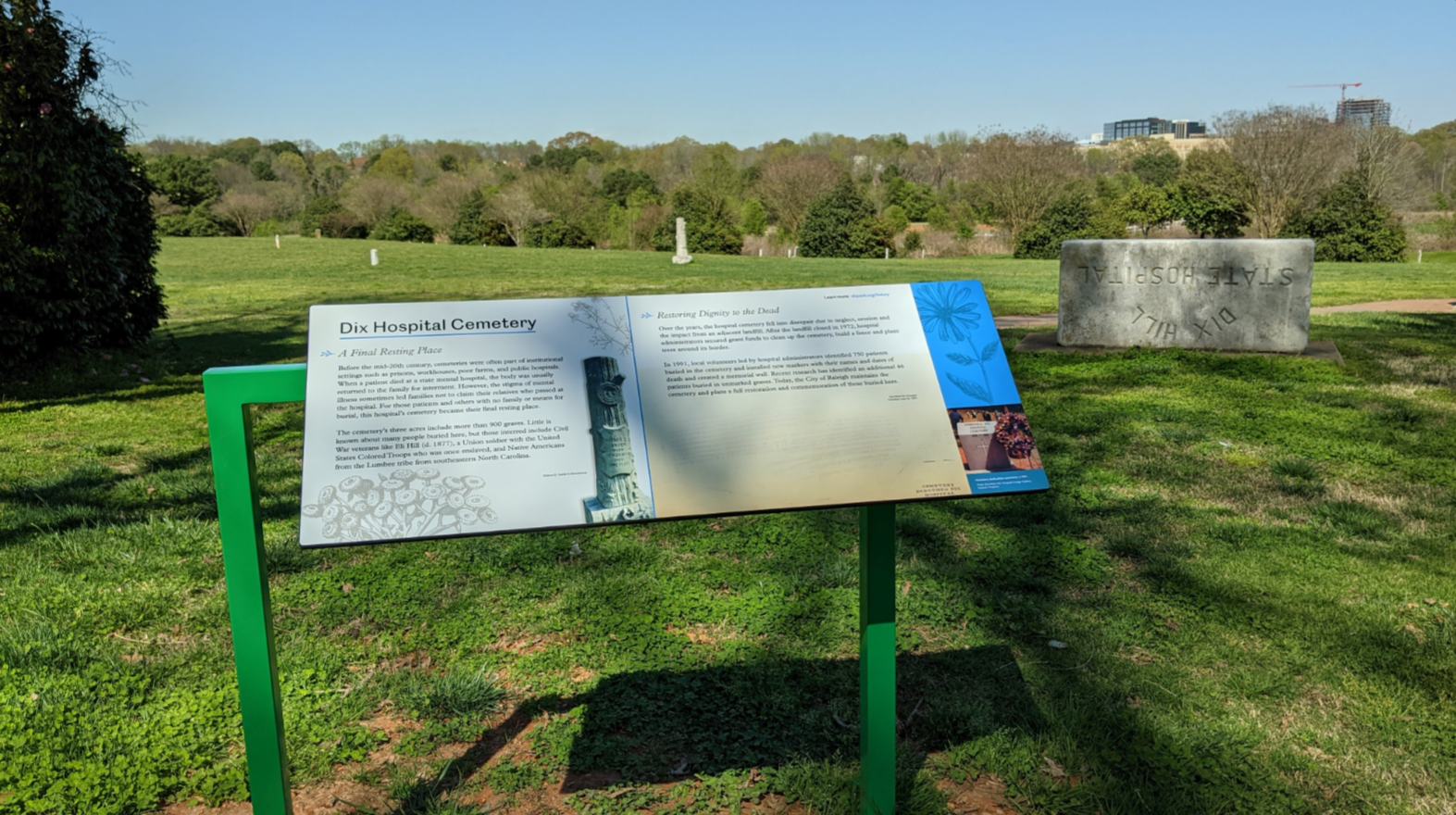 Explore Dix Park: Interpretive Signage
This land has many stories to tell. Through signage, the park can begin to share this deep and complex history with our visitors.  Now, Dix Park extends the reach of this narrative to our audience, digitally. Dive into our rich legacy through this virtual exhibit of the historical signage in Dorothea Dix Park. 
HISTORICAL SIGNAGE VIRTUAL EXHIBIT
Want to explore the signage on-site? Find the location of all nine signs throughout the park on our Dix Park Visitor Map.